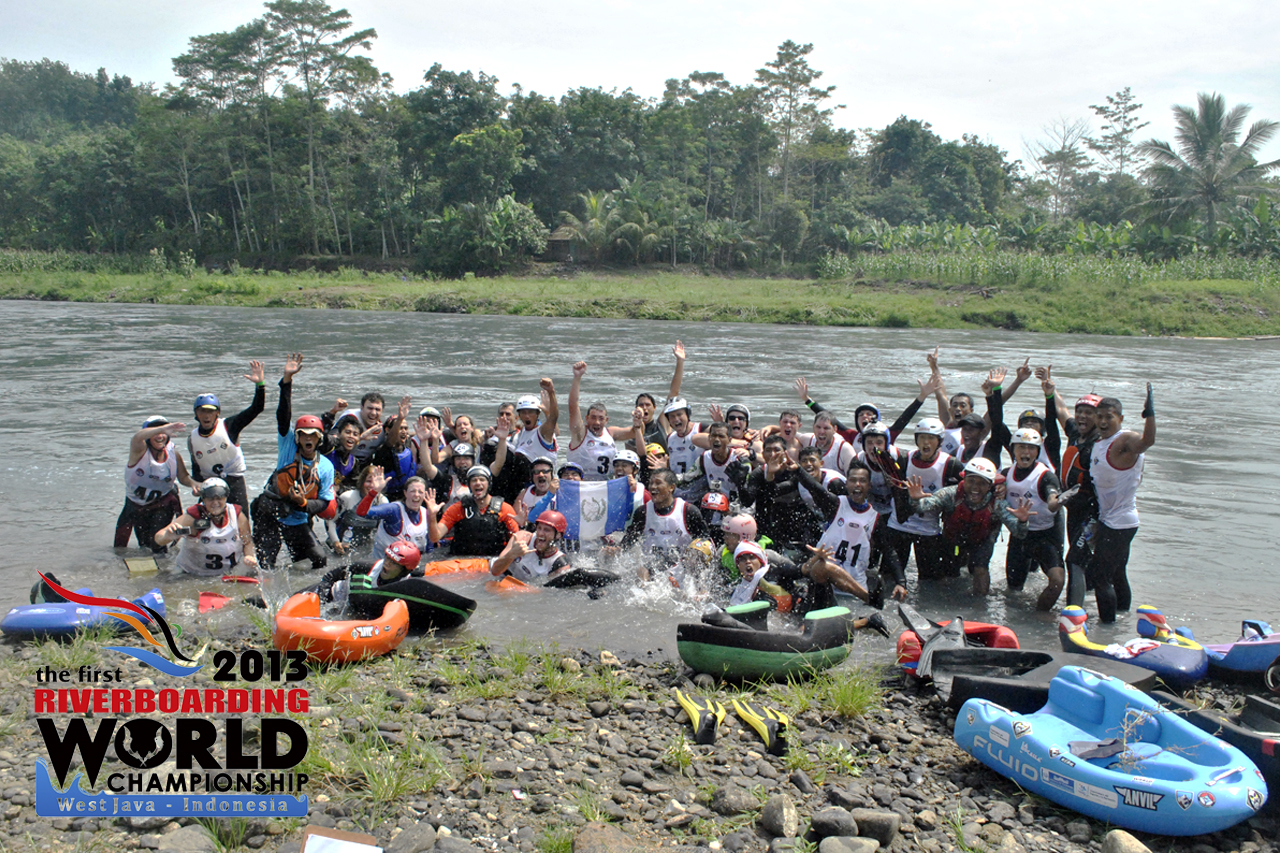 2015 REGISTRATION & FEES
The cost of the event for all athletes and guests will be $675 CAD (about $550 USD) + applicable taxes and fees*, which covers 8 days of all-inclusive adventure in Guatemala – more details provided below!
Registration also includes 1 year free membership in the World Riverboarding Association, a non-profit NGO dedicated to the promotion of the sport of riverboarding and events like the Riverboarding World Championship. That's a $25 USD value, included for free with the event.
Registration and payment in full will need to be received before the end of July 31st, 2015.
Late registrations or late payments will not be accepted.
And now, the good stuff!
*NOTE:Prices will be shown at time of payment in Canadian Dollars, CAD, as the World Riverboarding Association is based in Canada. Exchange rates may vary. $675 CAD is approximately $550 USD.
---
8 DAYS OF ADVENTURE
Athletes (and their guests) are getting an ALL-INCLUSIVE 8 days in Guatemala which includes:
Arrival airport pickup
All food (3 daily meals plus buffet food during practice / competition days at the take-out)
Hotel lodging the night of the 12th through the 19th
All transportation within the country
Opening ceremony at the Palacio Nacional filled with dignitaries from Guatemala and (in planning) the ambassadors from your countries!
5 FULL days on the river, complete with safety & rescue, guides, and shuttles
The competition itself, which will be run in a world-class manner with electronic timing system, professional judges, and an incredible class III and IV course design
Event handbooks and Race handbooks (or digital app), full color, with images, translated into 4 languages
Entertaining evening presentations
Tons of schwag and participation keepsakes
Great multimedia this time around, world-class photos and videos
Beautiful medals for all top-3 finishers in each event, plus overall top-3 trophies
Cash prize purse TBA
Closing awards ceremony, party, and lodging in Antigua, one of the top tourist destinations in Guatemala
Media coverage, both in Guatemala and broadcast online in at least 3 languages, plus a media team who can put out constant info to the international press
As you can see, the registration fee is quite low compared to the value of what you will experience over the course of 8 days in Guatemala!
Our goal was to make it as affordable as possible, while at the same time providing the most world-class experience we could put together.
We know however that for many riverboarders coming from around the world, training and travel costs will add up quickly. So we want to assist you with obtaining your own individual sponsorships, on a level which will provide much needed assistance.
To go straight to registration, click here: REGISTRATION
To read more about getting individual sponsorship, click here: ATHLETE SPONSORSHIP